Roasted Apple Cauliflower Mash
with Crispy Brussels Sprouts
Cook time:
25 – 30 minutes
Introduction
About this Recipe
By: Linda Eads
There is a fair amount of misen place with this recipe.  However, the end dish is just delicious.
Plus I love the little bit of pistachio as the last touch.
Ingredients:
1 medium cauliflower head, roughly chopped
2 Gala apples, roughly chopped
2 large shallots, roughly chopped
1 T. fresh rosemary leaves, minced
2 T. extra virgin olive oil, divided
Sea salt and black pepper, to taste
1 lbs. Brussels sprouts, washed, trimmed, and halved
2 garlic cloves, finely minced
1 c. fresh cherries, pitted and roughly chopped
2 T. half & half
2 T. unsalted butter
½ c. pistachios, shelled and roughly chopped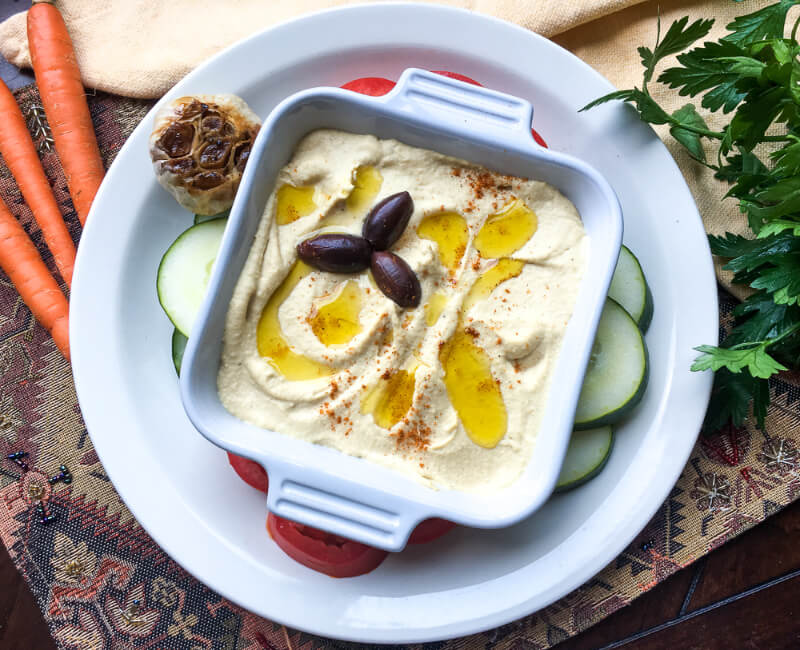 Step by Step Instructions
Step 1
Preheat oven to 375°F and line a rimmed baking sheet with a piece of parchment paper or a Silpat® baking mat.
Set aside
Step 2
Add the cauliflower, apple, shallots, rosemary leaves, and one tablespoon olive oil to a large bowl. Season with salt and black pepper, to taste, and toss to combine.
Step 3
Spread the cauliflower mixture into a uniform single layer onto the prepared baking sheet and place in the pre-heated oven to roast until the cauliflower is fork tender, approximately 25-30 minutes
Step 4
Meanwhile, heat the remaining olive oil in a large, high-sided skillet over medium heat. Add the garlic and cook, stirring frequently, until it becomes fragrant, approximately 30 seconds. Add the Brussels sprouts and cook, stirring only occasionally, until they become golden brown and crispy, approximately 15 minutes
Step 5
Add the fresh cherries and cook, stirring frequently, until just heated through, approximately 2 minutes.
Step 6
Once the cauliflower is done, transfer the roasted veggies to a large mixing bowl. Add half & half and unsalted butter and season with salt and black pepper, to taste. Mash with a potato masher or blend with an immersion blender until mostly smooth.
Set aside.
Step 7
Spread the warm cauliflower and apple mash on the bottom of a large serving dish or bowl. Top with the crispy Brussels sprouts, warm cherries, and chopped pistachios before serving.
Enjoy!