Introduction
About this Recipe
By: Linda Eads
This light and refreshing cocktail is sure to be a hit at your next gathering.
For an equally delicious alcohol-free version, replace the vodka and orange liquor with 1 cup sparkling water and ¼ cup fresh orange juice. Then, pour all ingredients into a pitcher filled with ice, rather than a cocktail shaker, to combine before serving. 
Cheers!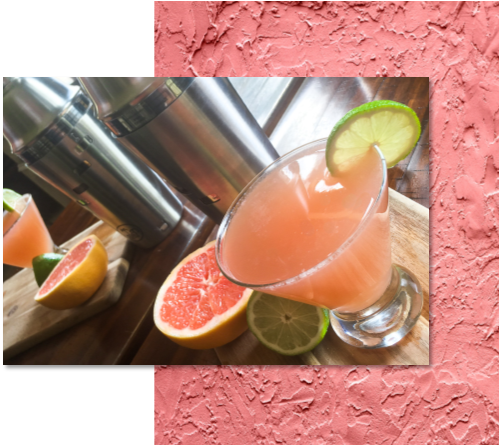 Ice, to fill shaker

½ C. fresh pink grapefruit juice

¼ C. fresh lime juice
6 oz. vodka
2 oz. orange liquor, such as Cointreau or triple sec

1 large lime, cut into slices
Additional equipment:
Cocktail shaker with lid
Step by Step Instructions
Step 1
Fill cocktail shaker with ice and add all other ingredients. Cover and shake vigorously to blend.
Step 2
Remove lid and strain into martini glasses. Garnish with slices of lime and serve immediately.
Godere!
More Delicious Drink Recipes