Dark Cherry and Mint Fizz
Introduction
About this Recipe
By: Linda Eads
This fruity and refreshing beverage isn't overly sweet thanks to the natural tartness of the cherries and fresh lime juice.
Using a touch of honey adds just the right amount of sweetness to balance out the more tart flavors, while fresh mint adds a bright note to bring it all together.
Cheers!
2 C. dark cherries, pitted (fresh or frozen)
2 Tbs. honey
1 C. water
¼ C. fresh lime juice

1 C. fresh mint leaves, washed, patted dry, and torn

 2 C. sparkling water or club soda
Optional, Adults-Only Version:
Add 1 oz. gin per serving.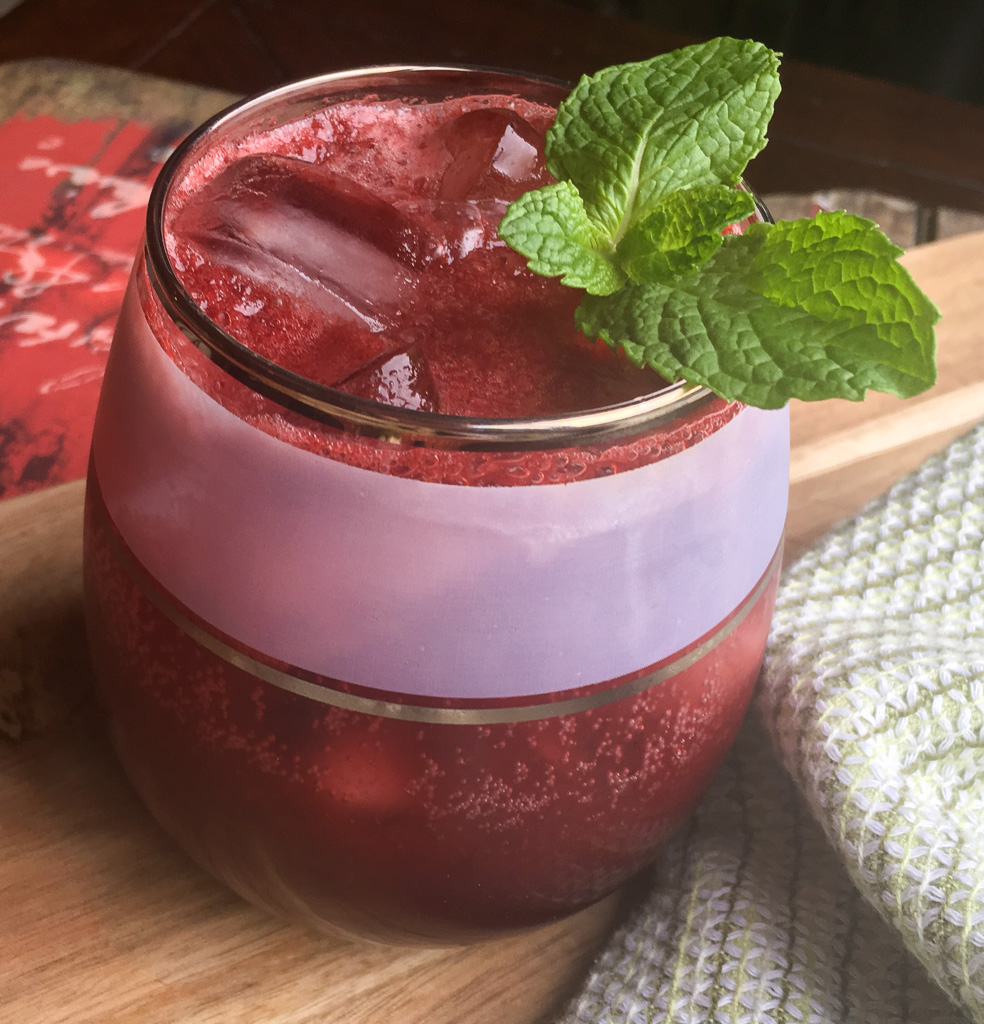 Step by Step Instructions
Step 1
Combine dark cherries, honey, and water in a small saucepan and place over medium heat.
Cook, stirring frequently, for 4-5 minutes or until the mixture is warmed through and bubbly and the cherries release their juices.
Step 2
Remove from heat and transfer the dark cherry mixture to a blender or food processor and blend until smooth.
Pour into a pitcher and let cool at room temperature for 10-15 minutes.
Step 3
Add lime juice and mint leaves and stir to combine.
Place in the refrigerator until ready to serve.
Step 4
To serve, fill four serving glasses with ice and add ¼ cup dark cherry mixture, ½ cup club soda, and one ounce gin, if using, to each glass.
Stir gently to combine and serve immediately.
Godere!
More Delicious Drink Recipes