Calizo Dill Cucumber Salad
Introduction
About this Recipe
By: Linda Eads
A lot of cucumber salads feature a heavy coating of mayonnaise-based dressing. This lighter version adds a lot of flavor, without overwhelming the cucumber.
If you prefer a thicker dressing, cut down on the amount of lemon juice in the dressing.  
Or add the Calizo Italianaise to have the mayo based dressing.  YUM!
Dressing Ingredients:
1/3 C. Greek yogurt
1/3 C. sour cream
1½  Tbs. fresh lemon juice
1 Tbs. fresh dill, finely chopped
½ tsp. garlic powder
1 tsp. Calizo Italian Seasoning, divided
Sea salt and black pepper, to taste
Salad Ingredients:
2 large cucumbers, sliced and cut into half rounds
½  medium red onion, sliced thin
1 Tbs. fresh dill, roughly chopped
Optional, To Garnish:
Crumbled Feta cheese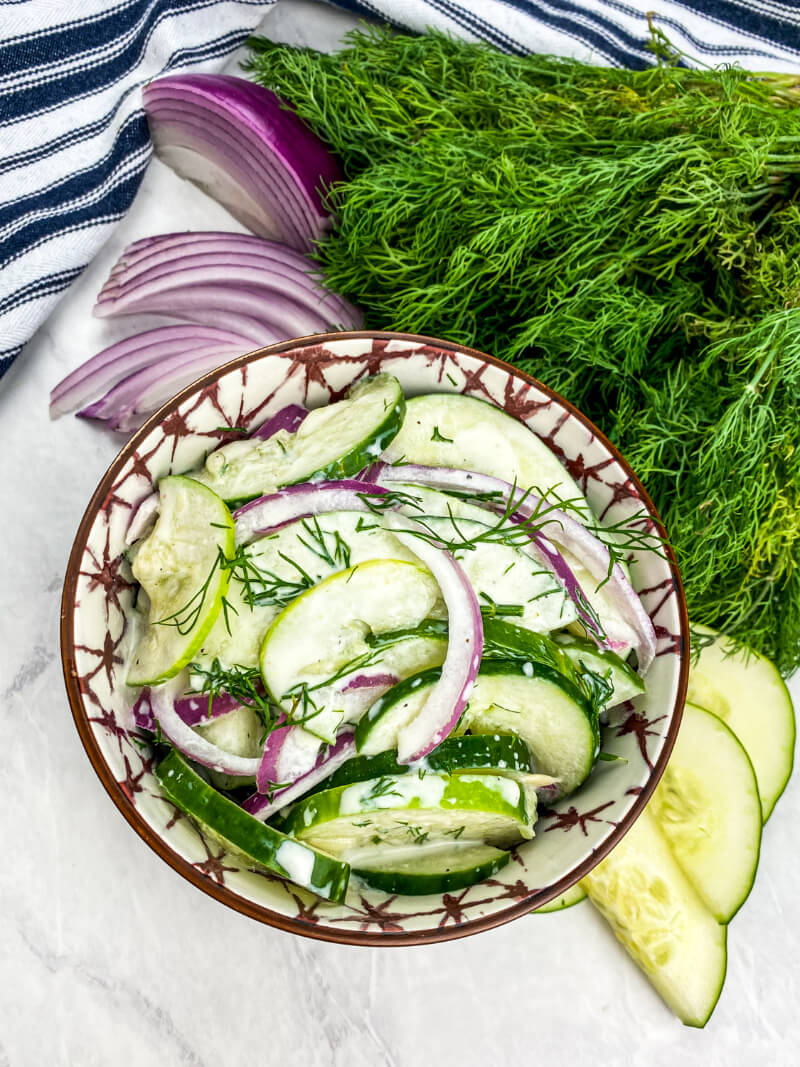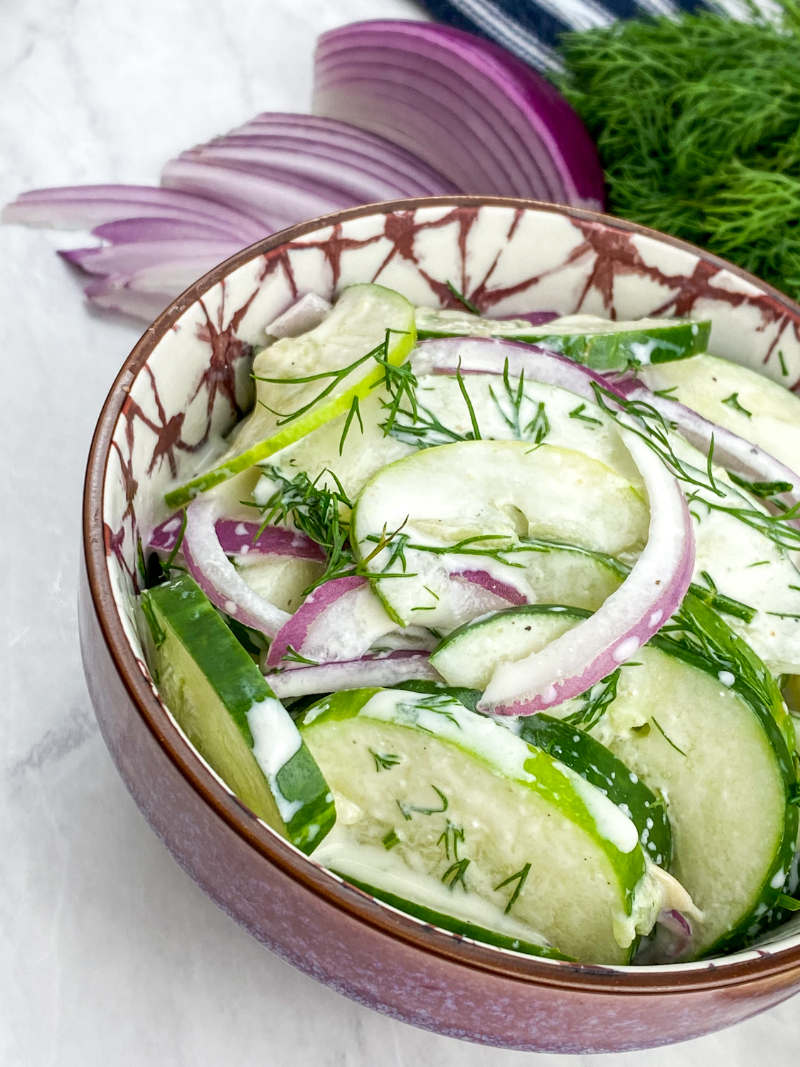 Step by Step Instructions
Step 1
Prepare the dressing by whisking all of the ingredients together in a medium bowl until thoroughly combined. Taste and adjust seasonings as desired.
Set aside.
Step 2
Add the cucumber, red onion, and roughly chopped fresh dill to a large bowl. Pour the dressing on top and toss to combine. Serve immediately or chill for up to two hours before serving.
Enjoy!